PastorJames.com
Praise the Lord! 

Go the 2nd mile... When you are asked to go one.
You will hear this sooner or later from family or friend, "Can you help me with... x" (i.e. Time, talent, or even money.), your response with a smile... 2x

This is from God, so it will not be easy! (Matthew 5:41) Oh, you will be blessed, but do it even if you don't see the blessing NOW.
Remember that providing for our families is a first priority so keep that in mind, but don't let it be an excuse if you are able. (1 Timothy 5:8)
Ephesians 6:10 "... be strong in the Lord ..."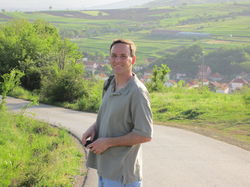 Welcome to PastorJames.com
Although I am not the Pastor of a local church, my prayer is for all mankind to love the Lord Jesus with all our heart, soul, mind, strength and that this love will be clearly seen in our lives by our obedience through study and prayer to Him (Exodus 20).
Only in His strength and mercy will we succeed in loving others as He has loved us!  - James